16 Fun Fall Activities for the Family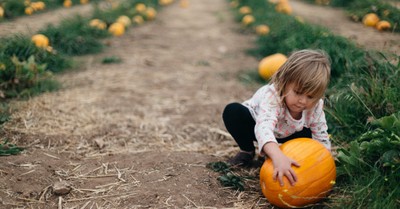 By Sarah Hamaker, Crosswalk.com
Autumn brings with it cooler temperatures, changing leaves, and plenty of holidays to enjoy with your family. Here are 16 fun activities you might consider adding to your family calendar this fall. As a bonus, most of these are low-cost or free.
1. Apple taste test.
Go to your local farmers market and gather a sampling of fresh apples, making sure you label each bag so you'll remember at home. If you don't have a farmers market near you, most grocery stores also have several types of apples. Then slice each apple onto its own plate and let every family member have a taste to see which one they like best. Use this apple tasting sheet to help you score. You could even try to match the apples to their varieties by taste or appearance alone.
2. Bobbing for apples.
Carrying on with the apple theme, if you don't mind a little mess, you can also use apples for an old-fashioned game of bobbing for apples. Fill a round tub with water, put apples in the tub, and you're all set! To help keep participants dry, cut a hole in the top of a yard trash bag to wear over their clothes during their turn. Each participant has to try to grab an apple with their teeth without using their hands.
3. Visit a pumpkin patch or local farm.
Many farms have expanded beyond produce to offer visitors hay rides, pumpkin picking, and corn mazes. Check your local area to see what's available, and enjoy seeing the animals and fall produce, like butternut and acorn squash. Use this free printable I Spy Farm sheet to engage the little ones or create your own scavenger hunt for older kids to do while at the pumpkin patch or farm.
4. Roast pumpkin seeds.
After carving your pumpkin, don't toss the seeds—roast them yourself. Here are the instructionsin more detail, but essentially, you rinse the seeds, let them air dry for a bit, then mix them with a spice or sugar blend before roasting them until golden. This recipe
has six different flavor combinations for roasting pumpkin seeds.
5. Fall camping.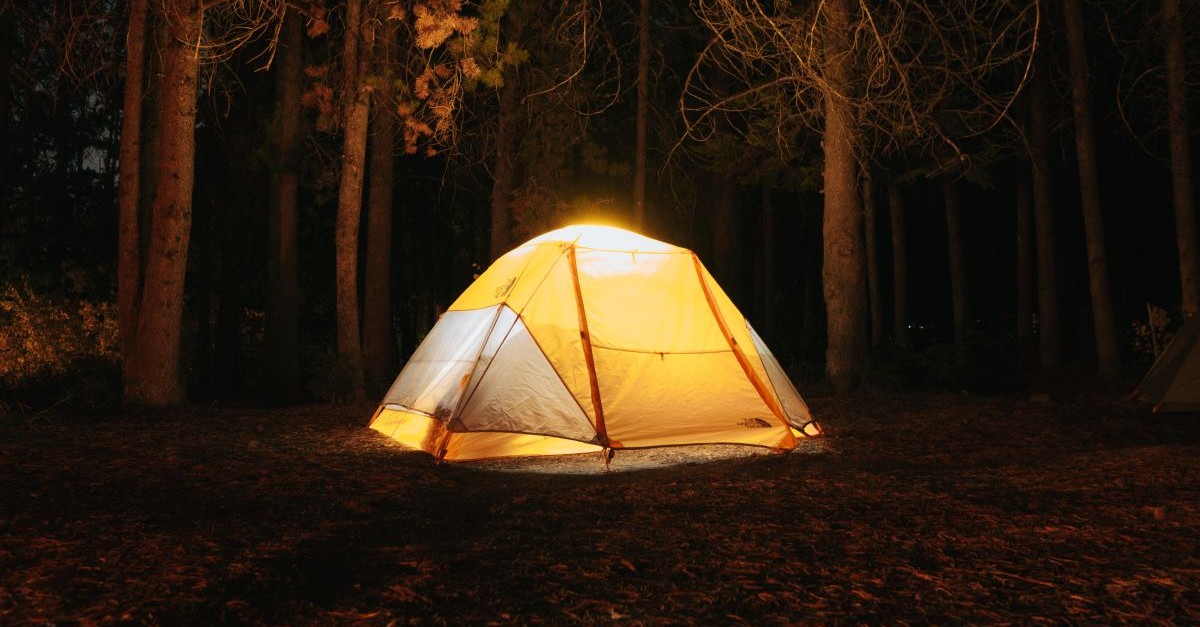 Photo credit: ©Unsplash/Dex Ezekiel
The fall offers cooler temperatures, fewer bugs, and lots of vibrant leaf colors. So take advantage by going for a hike or drive to enjoy the changing leaves—head for the mountains or a state or national park for overnight camping. You can even go camping in your own backyard as well.
6. Rake leaves.
In our family, we wait until Thanksgiving weekend to rake leaves as a family. This usually includes raking the leaves into piles and letting the kids (and adults!) jump in them before we haul them to the curb. We cap our leaf-raking session with a trip to get ice cream or some other sweet treat.
7. Think about your feathered friends.
The fall is the perfect time of year to create birdfeeders out of pinecones or other natural items and hang them on trees in your yard. Check out the dozens of ideas for homemade bird feeders out of gourds, pinecones, and other items you probably have lying around your house.
8. Create neighborhood surprises.
Sometimes, the best family activities are those that involve giving back to the community. While you can find volunteer opportunities through area nonprofits, you can also create your own with a little planning. Bake apple pies or tarts to drop off at neighbors' homes. Show up at an elderly neighbor's house with rakes to tackle their fallen leaves. Ask your kids for suggestions on how to surprise your neighbors—you might be surprised by their ideas. See if you can be stealthy about leaving baked goods or raking leaves, such as waiting for the person to leave for work or an errand before tackling the leaves. If leaving food, ensure it's in a closed container so animals won't decide to make off with the treats.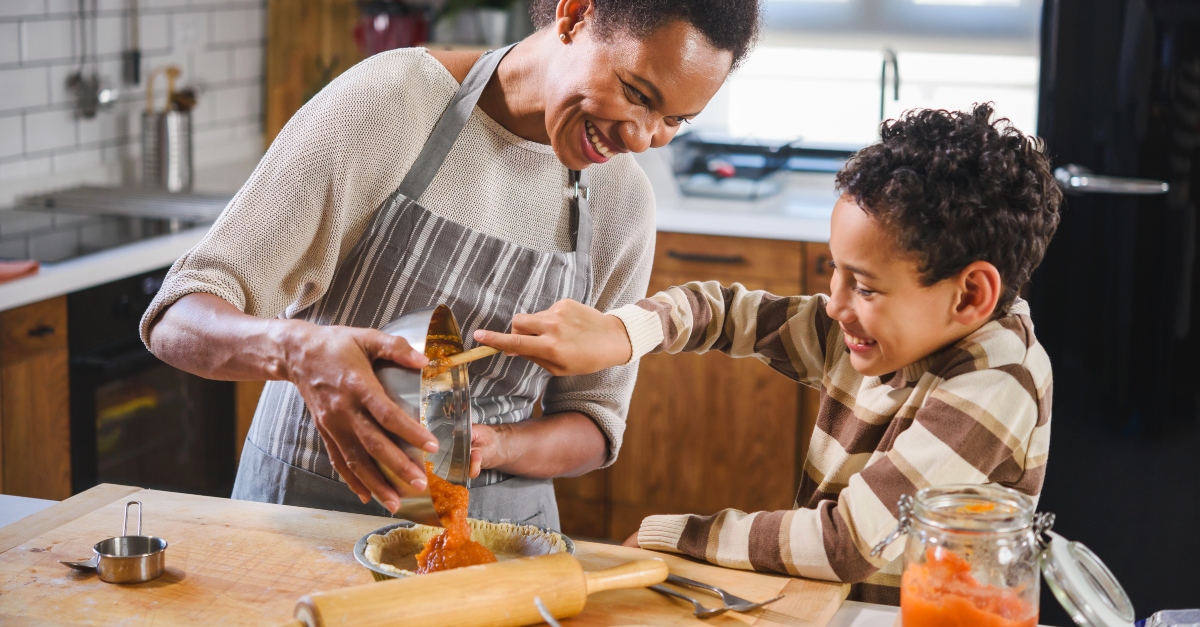 Photo credit: ©Getty Images/Lordn
9. Cook with apples.
The fall offers plenty of apples with which to experiment in your kitchen. Family cooking or baking time can be both fun and educational for children, who are often shocked to learn the role fractions play in cooking. Try apple hand pies, caramel apple cider, fried apple rings and apple cider donuts. Homemade applesauce is surprisingly easy as well. Double the recipe and take the second batch to a neighbor, teacher, or family member who could use a little pick-me-up.
10. Create with nature.
From colorful fall leaves to pinecones, the fall offers lots of natural decorations. For example, you can press leaves to preserve them as placemats or bookmarks. Pinecones can be used to make wreaths or centerpieces. You can also create fall-themed potpourri or use gathered leaves attached to a ribbon for a fall garland. Use your fall creations to decorate your house.
11. Attend a local high school football game.
Whether or not your kids are old enough for high school, going to the local football game can be fun and inexpensive. Root for the home team and enjoy hearing the marching bands and cheerleaders perform. Make posters supporting the local team and bring them to the game.
12. Plan a family photo shoot.
The fall can provide a wonderful backdrop for family pictures. Get creative with finding places around your neighborhood or yard for backgrounds. Hire a photographer or let family members take turns snapping pictures. Timers can help get everyone in the frame. Bonus—you could use one of the family photos for your Christmas card.
13. Plan times of thankfulness.
With Thanksgiving heading our way faster than we'd like, autumn is the perfect time to dig deep into gratitude. Try a Thankfulness Jar, where family members write down what they're thankful for, and at the end of the month, you spend time together reading the list. This website has printable family gratitude devotionals for November.
14. Have a movie night under the stars.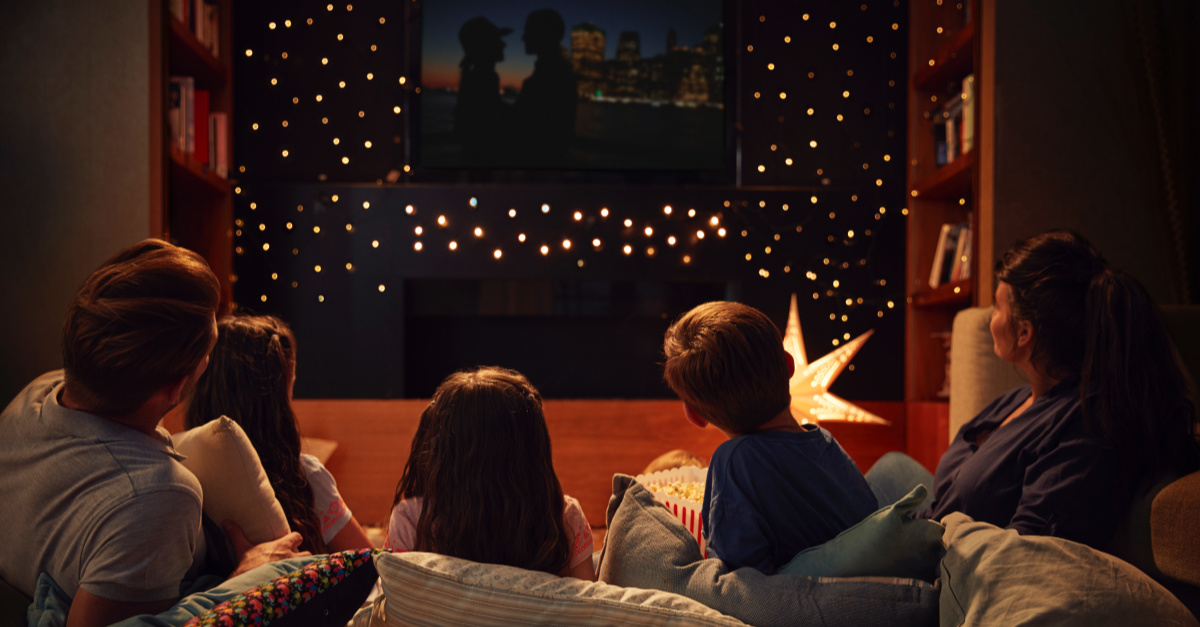 Photo credit: ©Getty Images/monkeybusinessimages
Snuggle down with blankets, hot cocoa, and popcorn to enjoy a film outside. Fall movie suggestions include October Sky; Coco; It's the Great Pumpkin, Charlie Brown; E.T. the Extra-Terrestrial, Fly Away Home, The Goonies, Little Women, Remember the Titans, and The Blind Side. Of course, you can also enjoy a family movie in the comfort of your own home.
15. Throw a fall-themed party.
Base your menu on fall's produce and fruit by serving plenty of apple and winter squash-based recipes. Hot cider for drinks and pumpkin bread for dessert can round out the meal. Decorate with fall colors and leaves. If you're really feeling ambitious, eat outside.
16. Do a fall-themed scavenger hunt.
Team up with other families and go on a neighborhood scavenger hunt. You'll find ideas for what to hunt for here. Post on NextDoor or your neighborhood Facebook page when you'll be sending the kids to knock on doors for the hunt to give everyone a heads-up, then turn them loose with a bag and a list.
However you spend your fall, try a few of these suggestions to make your autumn filled with fun and family.
Photo credit: ©Unsplash/Patrick Fore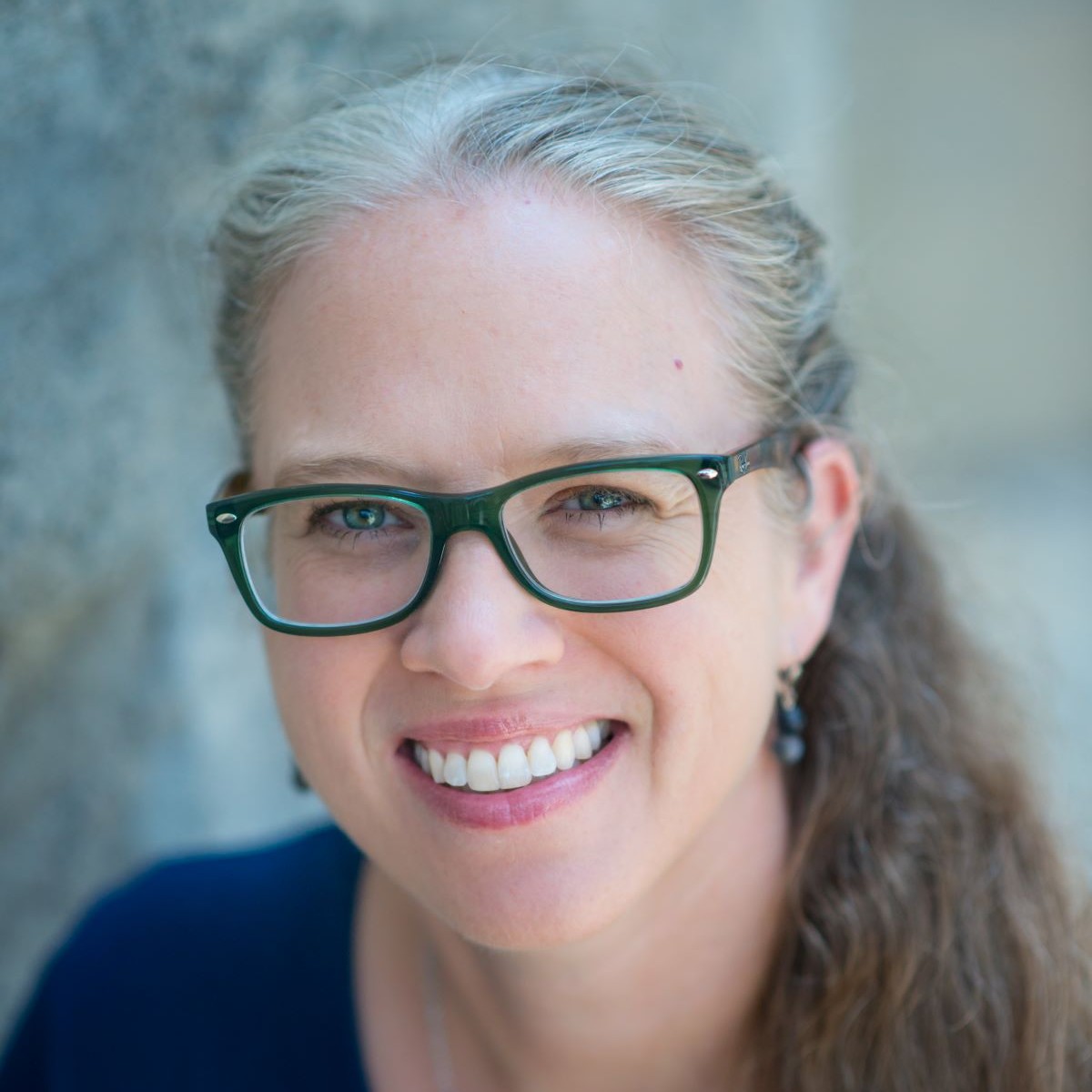 Sarah Hamaker is a national speaker and award-winning author who loves writing romantic suspense books "where the hero and heroine fall in love while running for their lives." She's also a wife, mother of four teenagers, a therapeutic foster mom, a UMFS Foster Parent Ambassador, and podcaster (The Romantic Side of Suspense podcast). She's a biblical parent coach and certified Leadership Parenting Coach™ with a heart for helping parents develop stronger relationships with their children. For more on her encouraging and commonsense approach to raising kids, visit her online at sarahhamaker.com.