The Drive Thru Difference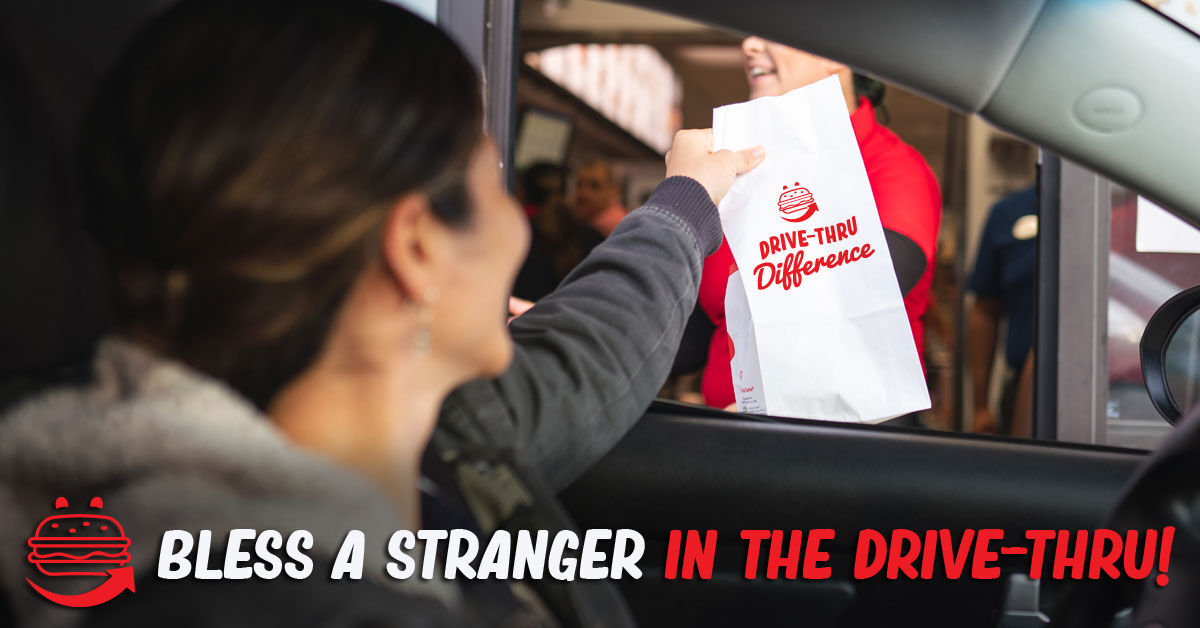 Whether you're getting a quick bite for lunch at your favorite fast food joint, picking up a latte at a café, or in line buying movie tickets (maybe next year ;) — there are plenty of ways to bless someone you don't even know!
To make a big impact in our community and to look outside of our own needs, we are encouraging you (and other people who listen to The Fish) to take part in the "Drive Thru Difference."
To join us, simply download and print off the note we've put together. You can even keep a couple copies in your car! Hand the note to the cashier and let them know you'd like to pay for the person's order behind you and ask them to deliver the note. This simple note and gesture could make a world of difference and could be exactly what that person needed to get through their day. It's also a great opportunity to direct them to 104.1 The Fish for encouragement and ultimately, Christ.
Have you already participated in the Drive Thru Difference? Or did you receive one of the notes and had your bill paid? We'd love to hear about it! Call the studio at 503-786-1041 or email us at [email protected].
Wondering how it all works? Check out these videos: