How to Find Hidden Bargains
By CouponCrazyMommy.com
There's a reason we call it bargain hunting. It's because great deals must be found, they don't find YOU. But it's easy to discover bargains, and the current issue of Consumer Reports' "Shop Smart" magazine outlines a few ways. Here are my thoughts on those and a few simple steps that'll save you money every time you shop:
1. Use Coupon Codes - Before making any online purchase, go to sites like RetailMeNot or Ebates to find any current promo codes available from online retailers. You can almost always find codes for 15-20% off or even FREE shipping!
2. Compare prices - Comparison shopping is incredibly easy now. There are sites like Google Shopping, Pricegrabber & Shopzilla, and even mobile apps like Red Laser you can use while shopping at retail stores. Red Laser recognizes products by cover art or barcodes, allowing you to compare local and online prices, plus see reviews, specifications, videos, and more to help you make the best purchasing decision.
3. Buy Off-Season - Stocking up on items at the end of each season will get you the biggest bang for your buck. You'll often find apparel and household items up to 75% off retail. Just stash these items away, and you'll be ready to take on each new season and save a lot of money, too!
4. Join the Club - Sign up for newsletters or join the eClubs of your favorite stores and restaurants. Be sure to use a secondary email address because you'll get a lot of marketing emails, but you'll also receive exclusive promo codes, sneak peaks at sales, coupons and even FREE stuff (especially on birthdays!) Check out this list of my favorite birthday freebies.
5. Make friends - Some of the best ways to get deals is to be friendly with store employees. They're usually in-the-know about upcoming sales and will gladly share info because they want to please their customers and also move merchandise. Whenever my favorite Kroger employee sees me coming, she'll rush over and tell me about all the great Manager Markdowns available. Now, that's my kind of customer service!
6. Consider secondhand - If you're searching for specific items, check out Ebay, Craigslist or your local Facebook Trading Post (mine has nearly 12,000 members!). Recently my son needed soccer cleats; and instead of paying $30 for a new pair, I snagged a barely worn pair for just $6!
7. Aim for FREE shipping - Most online retailers offer FREE shipping sporadically throughout the year and oftentimes around holidays such as Presidents Day, Memorial Day, Labor Day and others. Many retailers with brick and mortar stores (i.e., Walmart, Sears, Toys R Us, etc.) offer FREE site-to-store shipping. And take note, National FREE Shipping Day is usually 7 days before Christmas…so sometimes it pays to procrastinate.
8. Get In with the Outlet - Online outlet stores aren't just where items go to die. There are incredible bargains to be found on sites like Overstock, Amazon Outlet and my personal favorite, Woot. They offer one HOT deal each day in each of their categories (i.e. Tech, Home, Sport, Kids).
---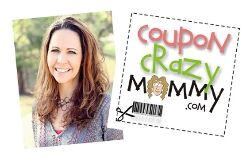 The Coupon Crazy Mommy, began couponing as a young girl (back before it was "cool" to be frugal). Decades later, she's still passionate about saving money and shares the latest HOT deals and bargains at CouponCrazyMommy.com.