Music Review: Newsboys' "In the Hands of God"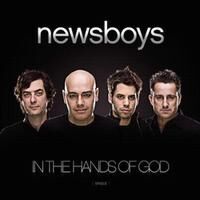 By Matt Conner, christianmusicplanet.com
Paul Colman is out. Jody Davis is back. Michael Tait is in, but not on this collection. It's a dizzying carousel, this newsboys go-round; but the ride refuses to slow, and why should it? After all, the Aussie pop/rock act's dominated for two-plus decades and remained as popular as ever. In The Hands of God, the band's latest, continues to reveal why it's so popularâ "which is both good and bad.
"God will use anything/Check it and see," sings Peter Furler on lead track "This is How We Roll." The words couldn't be more applicable. For every great tune the boys have recorded, whether about breakfast cereal or "how they roll," there are songs that uncover a band mailing it in. The same can be said of "Dance," a musical email forward or wall plaque that's, again, too easy.
That's sad because some songs here really need to be heard. "No Grave" rides a great rock radio sound and features epic builds and swells. In fact, hearing this track alone, you'd say newboys has never sounded better. Immediately following is "This is Your Life," a whip-smart pop song that inspires the listener to "fight for what's right" and "do what you know, what you should." The acoustic breakdown, minimal electro-instrumentation and seriously brilliant melody all work together wonderfully.
Therein lies the beauty and frustration of In The Hands of God. Often capable of so much more, most of the legendary band's latest consists of done-before lyrical turns or comfortable musical structures. Perhaps the latest line-up will change things. Time will tell.
---
Used with permission -