The Heritage Church Fish Fry is BACK & you're invited!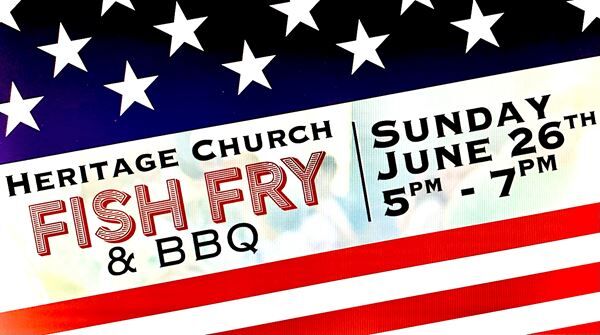 5:00 - 7:00 PM on Sunday, June 26
The annual Heritage Church big Fish Fry is BACK!
Heritage Church BIG Fish Fry is this Sunday. Heritage Church wants to celebrate all that God has done with you! To do that Heritage Church is inviting you, your family and friends to Fish Fry 2022!!! Your day to eat FREE fresh fish of all kinds. Join Crystal from the Fish Morning Show to enter to win prizes. The Fish Fry and BBQ is happening this Sunday from 5 p.m. - 7 p.m. and will be held outdoors.

COME eat all the fresh fish you want for FREE!
And in the meantime, listen in as Crystal talks with Ed Vickers, the man behind the vision to feed 5,000 people in his community, and how he fishes for one month to collect the bounty for the event.
PLUS
you can
enter to win
FISH FEST TICKETS
at our booth. Here's what Crystal had to say about it last year ...
Location:
Heritage Church
8803 NE 76th St
Vancouver, WA 98682
Google Map