Reconnect LIVE with Ben Rector
7:30 PM on Friday, March 10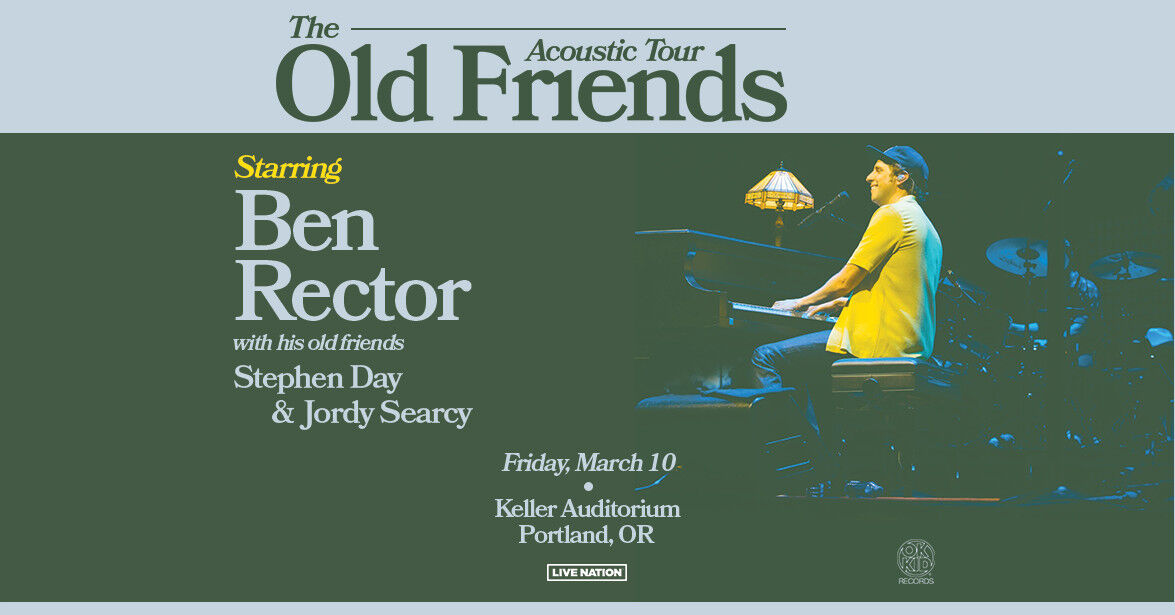 Fifteen years into a career that began humbly, writing songs in college and touring the southeast in his Honda Accord, Ben Rector found himself in a place where many artists did at the start of a global pandemic: reassessing his reasoning for a career in music in the first place.
And now, with a new album in hand, he's ready to share his "Joy of Music" with you LIVE!
Coming to Portland's Keller Auditorium, Ben Rector is bringing "The Old Friends Acoustic Tour" with him on Friday, March 10th, and he wants you to be there. So, don't miss out! He'll be joined by Stephen Day and Jordy Searcy.