The West Coast Gospel Music Caravan is en route
7:00 PM on Monday, July 10
10:00 AM on Tuesday, July 11
7:00 PM on Tuesday, July 11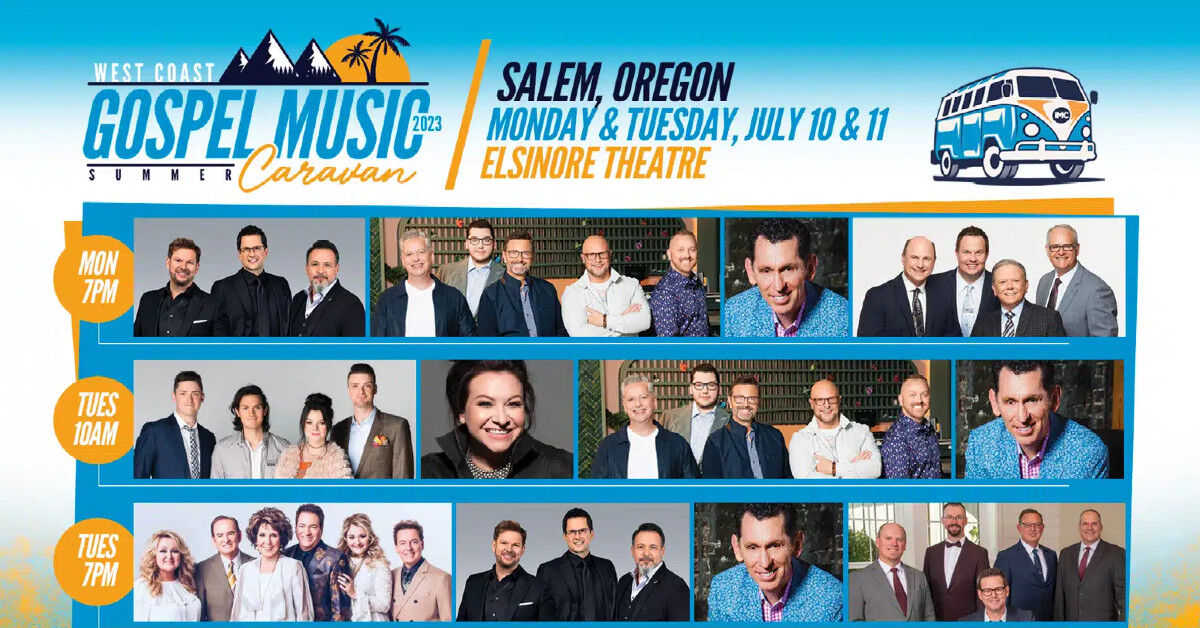 Coming to Salem's Elsinore Theatre on July 10-11, 2023, the Gospel Music Caravan Tour is a TWO-DAY event that will include three dynamic sessions with some of the biggest names in Gospel Music.
This tour is designed for local and regional gospel music fans to enjoy an event near their homes or take a road trip and watch the Caravan as they travels down the west coast.
The THREE-CONCERT event will begin on Monday, July 10, at 7 p.m., followed by a session Tuesday morning on July 11, at 10 a.m., with a break in the afternoon before the final session starts that night at 7 p.m.