Don't miss the cherished tradition
2:00 PM on Saturday, November 25
6:00 PM on Saturday, November 25
2:00 PM on Sunday, November 26
6:00 PM on Sunday, November 26
7:00 PM on Friday, December 1
2:00 PM on Saturday, December 2
6:00 PM on Saturday, December 2
2:00 PM on Sunday, December 3
6:00 PM on Sunday, December 3
It's not just a show, it's a tradition
Celebrating it's 61st year, Portland's Singing Christmas Tree returns to Sunset Church for the holiday season.
With renowned talents like Timothy Greenidge, Erin Tamblyn, Courtney Temple, and KPDQ's own Georgene Rice, the spectacular 90-minute show is packed with excitement.
Featuring an immersive nativity, a special visit from Santa and his dancing elves, and a non-stop extravaganza of music, dance, and pageantry, the Singing Christmas Tree will kickoff your holiday season with joy and wonder.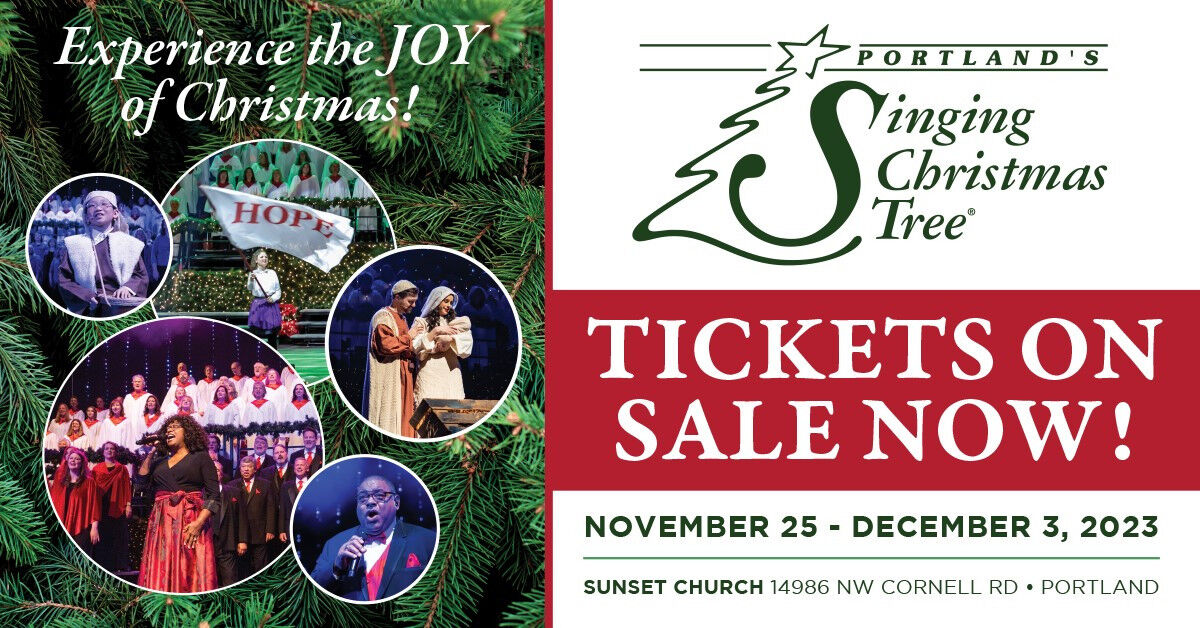 Location:
Sunset Church
14986 NW Cornell Road
Portland, OR 97229
Google Map
(503) 292-9293