Lauren Daigle - 'Look Up Child' (Live Performance-'The Tonight Show Starring Jimmy Fallon')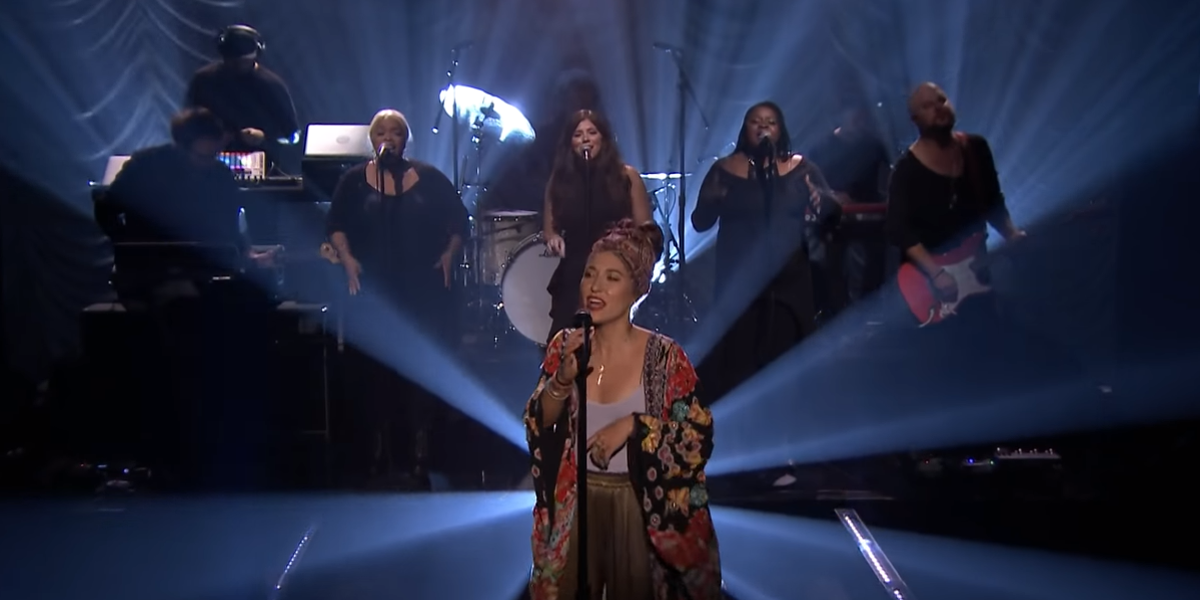 Continuing her television tour into mainstream culture, Lauren Daigle dazzled the Tonight Show audience when she debuted with the title track from her album,
"Look Up Child".
We have the entire performance right here!
While singing on The Tonight Show is a career dream for countless performers, Lauren has had several dreams come true as she recently performed on the Ellen Show. She has also made appearances on NBC's Today Show.
Look Up Child is Lauren's second album (aside from her Christmas album). She stated that, with this particular work, she had much more creative freedom - to project more of her personality and her message into the music. "From the record to the upcoming live shows, every part of the musical experience will share profound love, deep rooted joy, and hope like that of a child. It's a record you can sit with, one you can fall asleep to, and one that welcomes the inner dancer in all of us onto the scene. The Look Up Child Tour will be surrounded by the spirit of joy and reflection, taking in the sounds of those gone before us while lavishing in the new zeal of today. I look forward to seeing everyone's shining faces out there soon. Until then, cheers to the much awaited new music, Look Up Child!"