Phil Wickham - "Living Hope" (Official Music Video)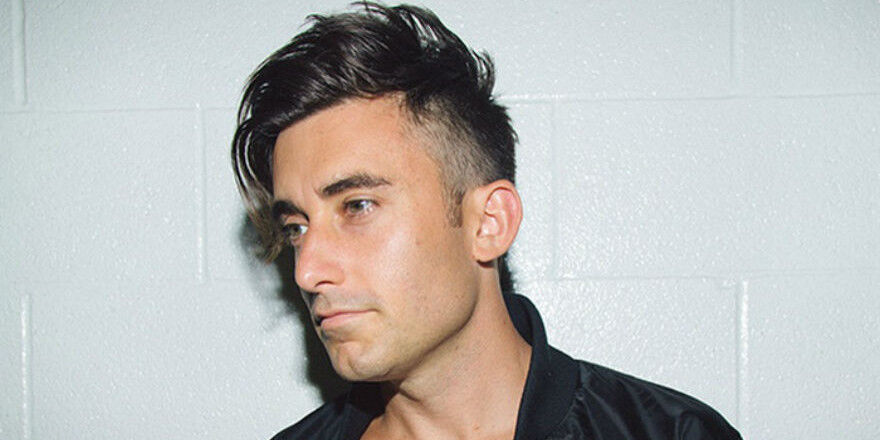 It's been two years since his last album, but Phil Wickham comes back with a lead song from the album that is being sung in churches around the country.
Here's the official music video for the album title track - co-written with Bethel Music's Brian Johnson - "Living Hope."
The song, "Living Hope", as well as the album by that same name came about from Wickham's desire to create songs for the local church. "So many songs on the record were born out of wanting to write the language and the prayers that go along with what God is doing in the community already," shares Wickham. "The goal wasn't to write songs that were my expression necessarily of what is God doing in my life or what is my vision or what am I supposed to say through these songs. It's more for the church."
LYRICS
How great the chasm
That lay between us
How high the mountain
I could not climb
In desperation
I turn to heaven
And spoke Your name
Into the night

Then through the darkness
Your love and kindness
Saw through the shadows of my soul
The work is finished
The end is written
Jesus Christ my living hope

Who could imagine
So great a mercy
What heart could fathom
Such boundless grace
The God of ages
Stepped down from glory
To wear my sin
And bare my shame

The cross has spoken
I am forgiven
The King of Kings calls me His own
Beautiful Savior
I'm Yours forever
Jesus Christ, my living hope

Hallelujah
Praise the One who set me free
Hallelujah
Death has lost its grip on me
You have broken every chain
This salvation in Your name
Jesus Christ, my living hope

Hallelujah
Praise the One who set me free
Hallelujah
Death has lost its grip on me
You have broken every chain
This salvation in Your name
Jesus Christ, my living hope

Then came the morning
That sealed the promise
Your buried body
Began to breathe
Out of the silence
The roaring Lion
Declared the grave
Has no claim on me

Then came the morning
That sealed the promise
Your buried body
Began to breathe
Out of the silence
The roaring Lion
Declared the grave
Has no claim on me

Hallelujah
Praise the One who set me free
Hallelujah
Death has lost its grip on me
You have broken every chain
This salvation in Your name
Jesus Christ, my living hope

Hallelujah
Praise the One who set me free
Hallelujah
Death has lost its grip on me
You have broken every chain
This salvation in Your name
Jesus Christ, my living hope
God, Your my living hope
Jesus Christ, my living hope