Steven Curtis Chapman Honored At The 2022 BMI Christian Awards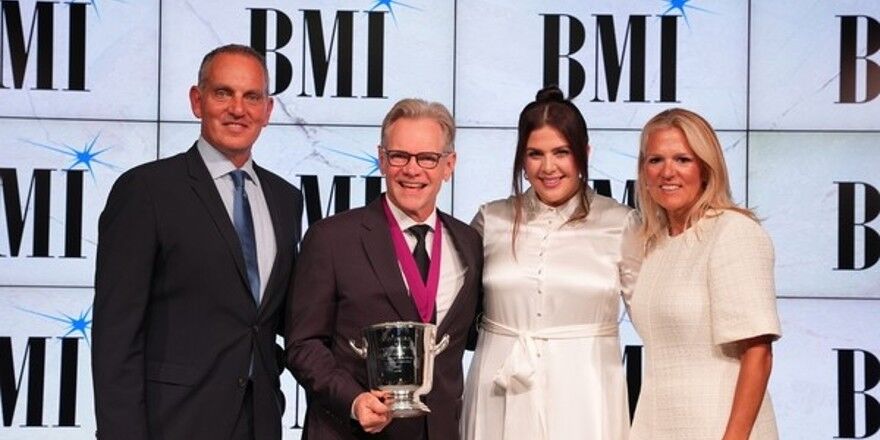 Celebrating 35 years since his debut album this year, Chapman is the most awarded artist in Christian music history. Now, he adds a new honor to the list, as the first Christian BMI Icon Award honoree.
Multi-GRAMMY® Award-winning artist/songwriter Steven Curtis Chapman was honored for his prolific musical career as a BMI Icon Award recipient at the 2022 BMI Christian Awards. This is the first Christian BMI Icon Award honoree as Chapman joins the elite list of songwriters including Barry Manilow, Brian Wilson, Carole King, Dolly Parton, Kris Kristofferson, Merle Haggard, Sting, and others who have left an influence on generations of music makers and the music industry.
During the evening, Lady A's Hillary Scott and Christian trio and labelmates CAIN paid musical tribute to Chapman. Scott brought her signature voice to "Who You Say We Are" and "Speechless" while CAIN serenaded the crowd with "Great Adventure" and "I Will Be Here." In true songwriter fashion, Chapman wrote an original song for his acceptance speech to conclude the special evening.
"As a guy who loves to use words to try to paint a picture of what's deep in my heart, I'm at a loss for words deep and beautiful enough to express what I feel after being honored by friends, family, and the wonderful folks at BMI and receiving the BMI Icon award last night," shares Steven Curtis Chapman. "I'm completely blown away by all of the kindness, love, and honor I was shown. What an epic evening to once again 'taste and SEE how good the Lord is' and to remember and celebrate all of the amazing people who have been part of my incredible, ongoing Great Adventure!"