Zach Williams, Dolly Parton - 'There Was Jesus' (Official Music Video)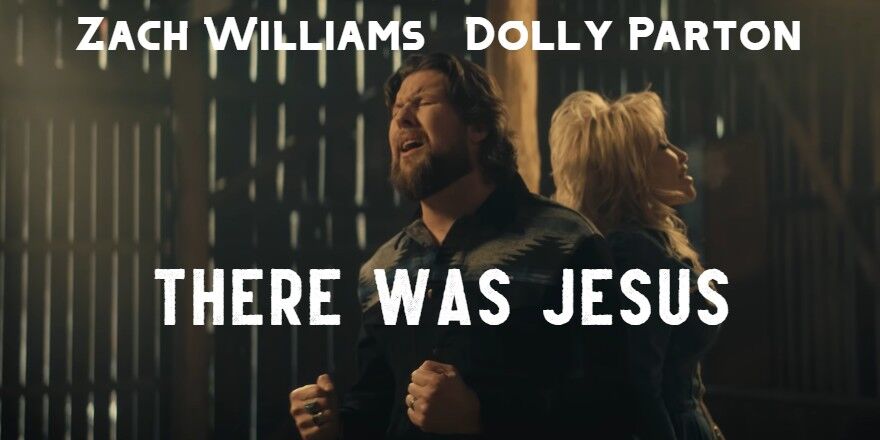 It was November 2019 when the stunning duet from Zach Williams and Dolly Parton was shared live with the world when they performed "There Was Jesus" at the 53rd Annual CMA Awards. Since that outstanding performance, the song has gained extraordinary momentum and has become Williams' most popular songs to date from his 2019 album, Rescue Story.
"When I first heard 'There Was Jesus,' it was one of the best songs I'd ever heard," Parton shares about being featured on the song. She continues, "I loved Zach's voice, and at that time I wanted to do something more uplifting. I felt like it was a Godsend, so I thought yes, this is my record and I'm going to sing with him on it! I'm really proud of how it turned out. I think people are going to get a blessing out of it. I know I have."
Check out some of the fun behind the scenes footage rom @zachwilliamsmusic's "There Was Jesus" music video shoot!
View this post on Instagram
There Was Jesus
Every time I tried to make it on my own
Every time I tried to stand and start to fall
All those lonely roads that I have travelled on
There was Jesus
When the life I built came crashing to the ground
When the friends I had were nowhere to be found
I couldn't see it then but I can see it now
There was Jesus
In the waiting, in the searching
In the healing and the hurting
Like a blessing buried in the broken pieces
Every minute, every moment
Of where I been and where I'm going
Even when I didn't know it
Or couldn't see it
There was Jesus
For this man who needs amazing kind of grace
For forgiveness at a price I couldn't pay
I'm not perfect so I thank God every day
There was Jesus
On the mountain in the valleys (There was Jesus)
In the shadows of the alleys (There was Jesus)
In the fire, in the flood (There was Jesus)
Always is and always was
I never walk alone
Music by Zach Williams and Dolly Parton performing "There Was Jesus" (Official Music Video). (C) 2020 Provident Label Group LLC, a division of Sony Music Entertainment