Submit your Good News stories for us to share on-air
Share your GOOD NEWS with listeners!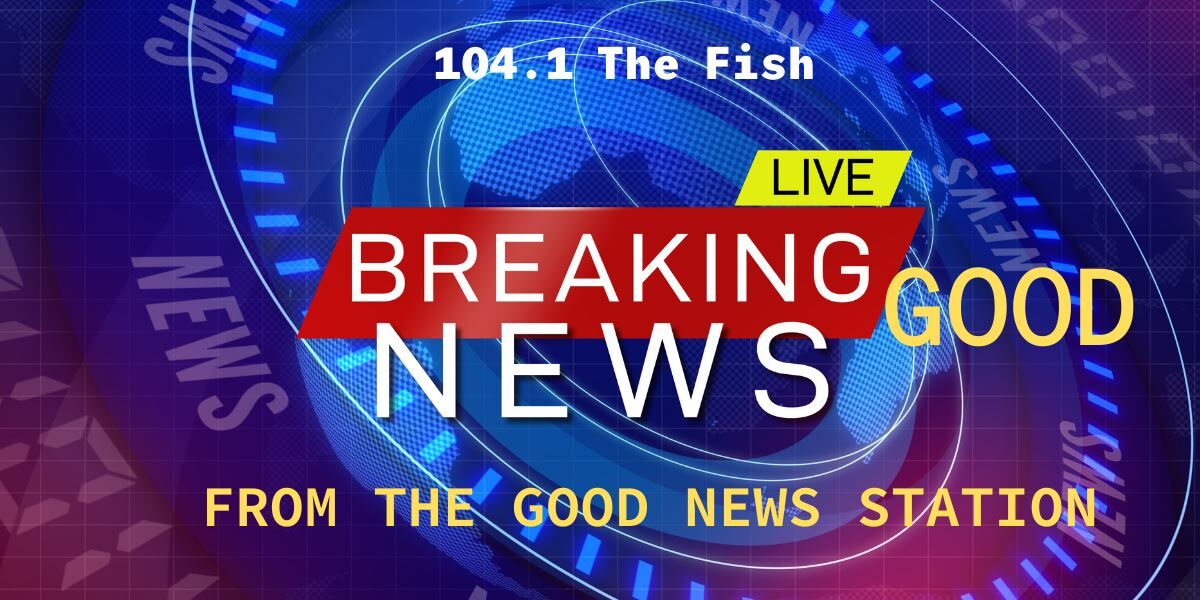 At 104.1 The Fish, we know there is plenty of Good News happening all around us, and it's time to share it!
If you've witnessed good news happening--an ordinary person doing an extraordinary thing, outrageously awesome customer service, or a random act of kindness--we want to hear about it!
It could be something happening in your own neighborhood, in your town, your school or something you've seen online. It could come from anywhere!
Wherever it comes form, share your good news with us so we can share it with others at [email protected].
If it's a personal story, tell us about it as briefly as you can (and add a photo if you'd like). If it's an online news story, send us the link.
We want to be your Good News Station!