Christmas Music Starts Now!

11:59 PM on Tuesday, November 3 - Friday, December 25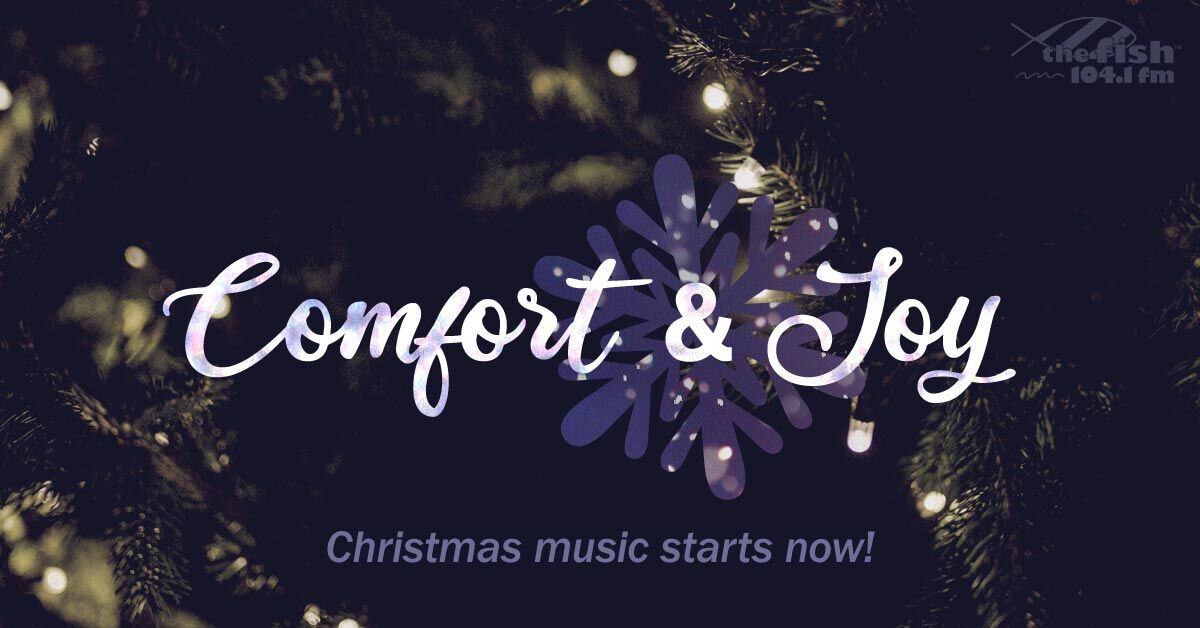 We want to bring you comfort & joy this season!
104.1 The Fish is playing Christmas music starting now! Tune in to hear your holiday favorites.
We also want to hear from YOU. What brings you Comfort & Joy? Use our mobile app to send us a message! Download the app and follow the directions below.
Open the app
Tap the mic in the lower left hand corner
Hit the "Record" button to start your message and then tap send!
➤Tell us what brings you Comfort & Joy and what your favorite Christmas song is
Example: "Hi I'm Jennifer from Beaverton and being able to work in my garden brings me comfort and joy. My all time favorite Christmas song is Breath of Heaven by Amy Grant."
During our Christmas music, if you find yourself missing our regular Uplifting and Positive music, may we suggest our sister station from Atlanta, The Fish Atlanta also includes Kevin & Taylor, Penny at Night, and Keep The Faith! We will return after Christmas with our regular format! In the meantime click here to listen to The Fish Atlanta.