Things to do in Portland (Powered by Weston KIA)
Sunday, January 1 - Sunday, December 31
Don't miss out on the fun!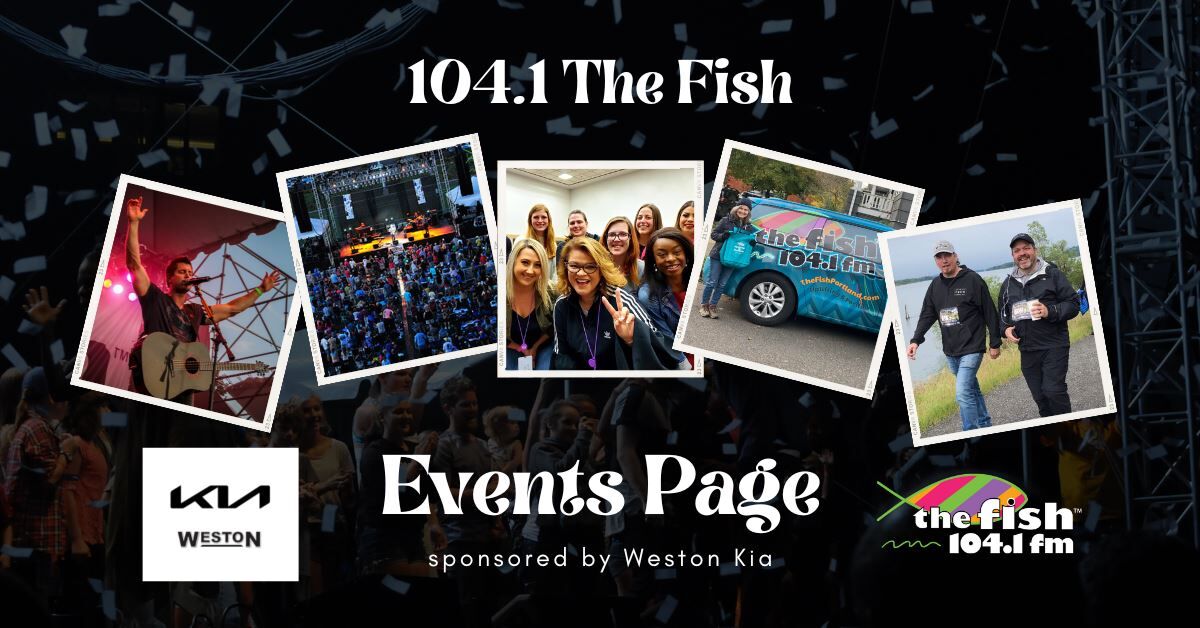 Powered by Weston KIA, The Fish wants to keep you informed of all the happenings in and around the Portland area.
Whether you're looking to attend a concert, catch an exciting event, or attend something else you've been anticipating for awhile with your friends and family, there is always something to add to your calendar!
Here's what's coming up ...
Concerts and Events
West Coast Gospel Music Caravan at the Elsinore Theatre - Monday, July 10-11, 2023 (Enter to WIN our Gospel Music Caravan getaway)
KPDQ Pastors Masters at Langdon Farms Golf Club - Monday. July 17, 2023
FISH FEST! (2 p.m. - 10 p.m.) - Saturday, August 19, 2023 (Buy your official gear today)

Lauren Daigle at Moda Center - Thursday, November 16, 2023
------------
Here's what else you might be interested in ...
Visit Oregon Coast Aquarium for 50% off
Buy unlimited ride bracelets at Oaks Park for 50% off