Things to do in Portland (Powered by Weston KIA)
Sunday, January 1 - Sunday, December 31
Don't miss out on the fun!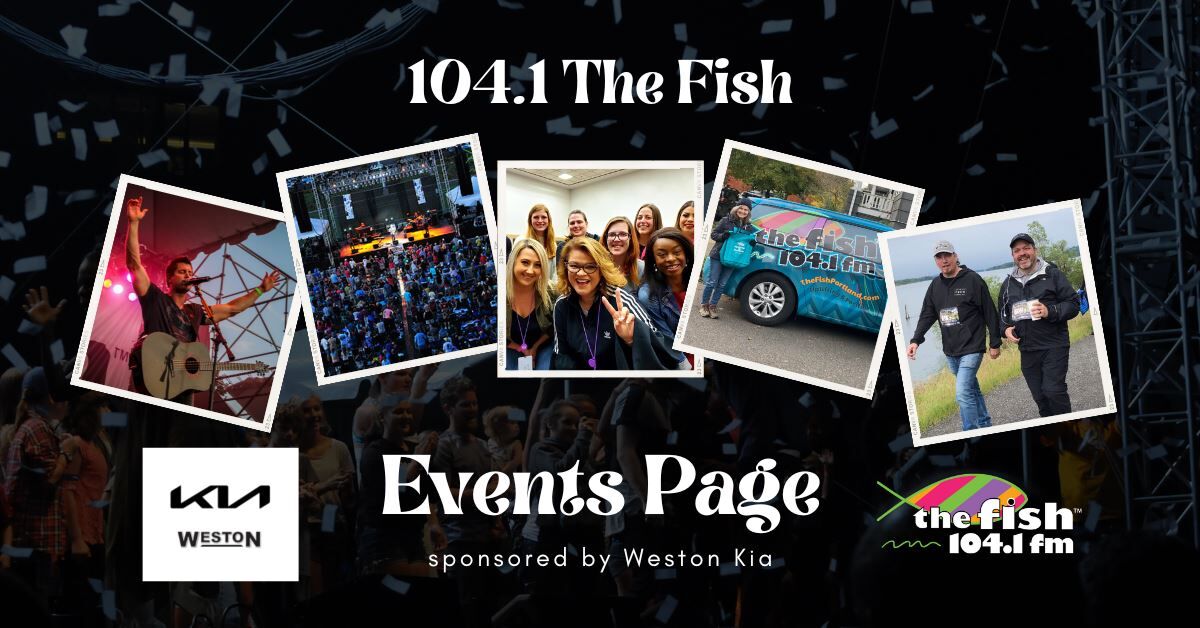 Powered by Weston KIA, The Fish wants to keep you informed of all the happenings in and around the Portland area.
Whether you're looking to attend a concert, catch an exciting event, or attend something else you've been anticipating for awhile with your friends and family, there is always something to add to your calendar!
Here's what's coming up ...
------------------------
------------------------
Concerts and Events
Portland's Singing Christmas Tree at Sunset Church (Multiple performances): Saturday, November 25, 2023 - Sunday, December 3, 2023

"Home by Sunday" at local theaters (7 p.m.), documentary about Casting Crowns: Thursday, November 30, 2023

Ernie Haase & Signature Sound at Portland Christian Center (6 p.m.): Saturday, December 2, 2023 / WIN TICKETS!

for KING + COUNTRY at Moda Center in Portland (7 p.m.): Sunday, December 3, 2023 / BLACK FRIDAY KEY WORD CONTEST! + 25% off tickets

2024
Ladies Night Out with Amy Barnes at Sunnyside Church in Happy Valley (7 p.m.): RESCHEDULED to Friday, February 2, 2024
TobyMac's Hits Deep Tour at Moda Center in Portland (7 p.m.): Sunday, February 18, 2024 / 20% off tickets
NEEDTOBREATHE at RV Inn Style Resorts Amphitheater in Ridgefield, WA (7:30 p.m.): Friday, May 10, 2024

------------
Here's what else you might be interested in ...