Things to do in Portland (Powered by Weston KIA)
Sunday, January 1 - Sunday, December 31
Don't miss out on the fun!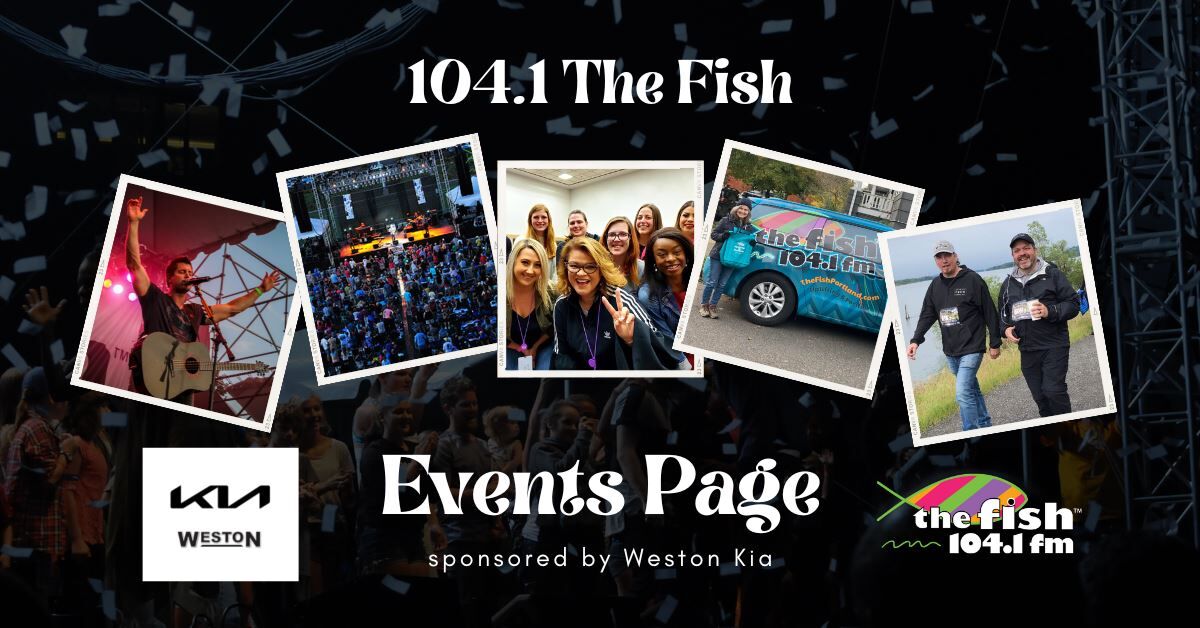 Powered by Weston KIA, The Fish wants to keep you informed of all the happenings in and around the Portland area.
Whether you're looking to attend a concert, catch an exciting event, or attend something else you've been anticipating for awhile with your friends and family, there is always something to add to your calendar!
Here's what's coming up ...
Concerts
Ben Rector at Keller Auditorium, 7:30 p.m. - March 10th, 2023
Winter Jam at Veteran's Memorial Coliseum, 5 p.m. - March 25th, 2023
Zach Williams at Theater of the Clouds at Moda Center, 7 p.m. - April 1st, 2023
------------
EVENTS
Marriage Date Night, 7 p.m. (Life Church in Salem) & 6 p.m. (Warren Community Fellowship) - February 3rd & 4th, 2023
Chonda Pierce at Mountainview Christian Church, 7 p.m. - March 17th, 2023
Nazareth at Sunnyside Church, 7 p.m. - March 24th, 2023