Neighbors Taking Care of Neighbors
Wednesday, April 1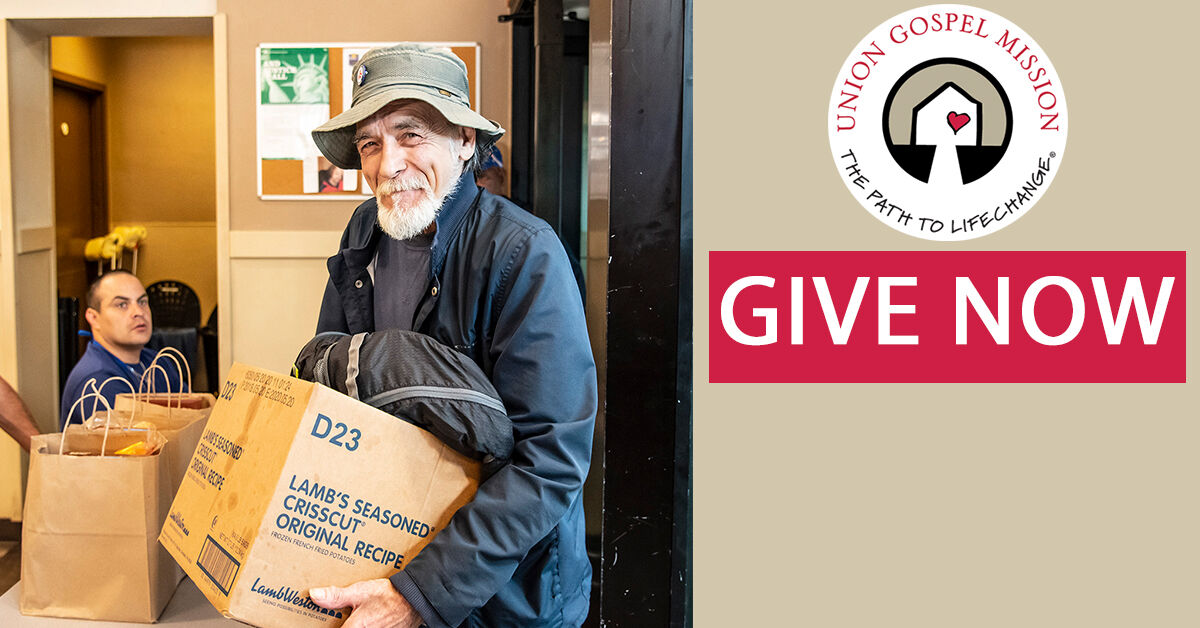 You don't have to look very far to see someone who has been financially devastated by the COVID-19 virus.
That's where you can step in and take care of your neighbors, by partnering with the Union Gospel Mission.
As Union Gospel Mission begins to see a spike of people in need, your gift of $50 will provide food boxes, meals, and other essential care to about 16 people.
We're all in this together, so how many families can you provide for?