Travel with Alistair Begg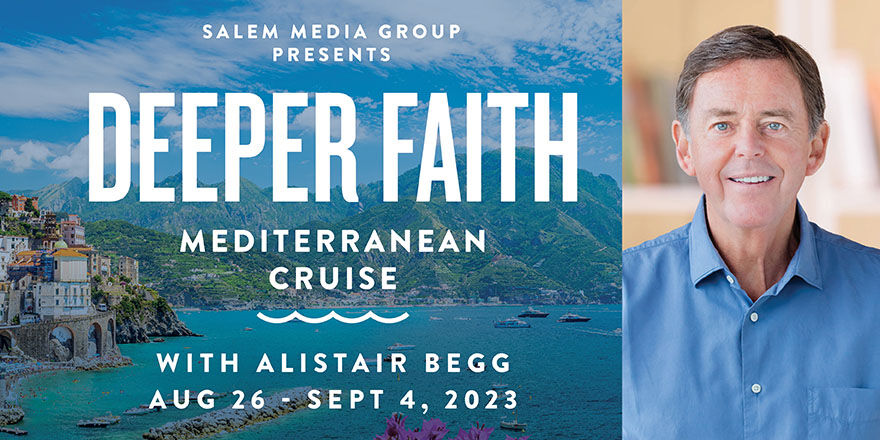 ---
Register today for the Deeper Faith Mediterranean Cruise
---
Dear Friends,

I hope you'll join me in late summer of 2023 for a cruise on the beautiful Mediterranean Sea. Together we'll explore this spectacular part of the world where the early Christian church began to grow and where the apostle Paul made many of his missionary journeys.

Our itinerary will include visiting magnificent churches and cathedrals, strolling old-world cobblestone streets, and touring 16th-century mansions, fortresses, and museums.

The picturesque destinations of Greece, Croatia, Naples, Venice, and the island of Malta, where Paul was shipwrecked on his way to Rome, will be among our ports of call. Along the way, we'll have the opportunity to enjoy the natural beauty of God's creation and study the Bible together to learn what His Word has to teach us.

The Norwegian Cruise Line will treat us to world-class dining and accommodations that we'll long remember. And best of all, we'll share a terrific time of Christian fellowship and friendship. Book your ticket and come along on this exciting voyage across the scenic Mediterranean Sea.

Hoping you'll join me.





Alistair Begg
---
Register today for the Deeper Faith Mediterranean Cruise
---