Pastors! Take Your Church To Israel!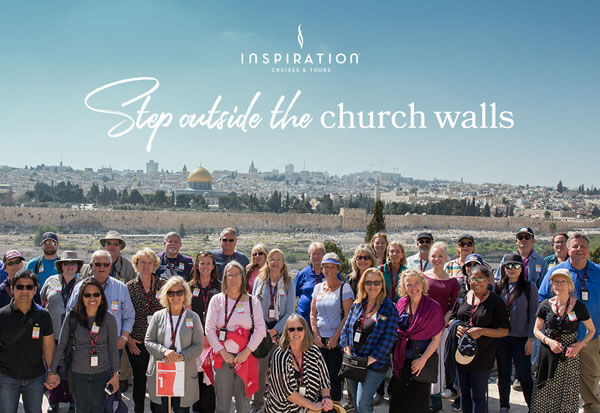 Yes! Send me the details on how to lead a life-impacting tour of Israel,
or call toll free 877 828 4622.
Discover
Inspiration Cruises & Tours
for Churches!
When you sign up above, Inspiration Cruises & Tours will be in touch with all the details on how to take your church to the Holy Land and
✔ Travel for free
✔ Gather fresh material for your sermons
✔ Preach in iconic and sacred places
✔ Build lasting connections with your members
✔ Save time because Inspiration handles every detail, including upfront costs, booking, and planning the itinerary
(with your input of course)
What would it mean for your community to worship, grow and reconnect in the very places where Jesus taught? The impact of traveling to Israel with your church is eternal!
Every time we take our followers to Israel, we rely on our friends at Inspiration. They handle everything so we can focus on our people and the experience God has waiting for us in the Holy Land. Inspiration can create an exceptional Israel tour experience for your church. Simply sign up and they will be in touch with all the details.
Discover the power of unpacking Scripture in the places it happened. Study at the Mount of Beatitudes, pray together in the Garden of Gethsemane, teach about Jesus as your group tours the Upper Room and stroll along the shore of the Sea of Galilee, where Jesus walked on water. The Holy Land is filled with life-changing opportunities to follow in Christ's footsteps and explore the sacred sites of Scripture. When you travel as a church, you'll forge deep friendships as you laugh and learn together.
---